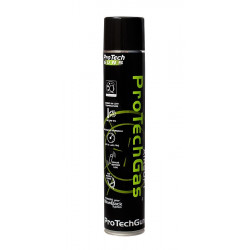 Availability:
Out of stock
Pro Tech Green Gas can be used to power all Airsoft guns without the risk of damage, thanks to its optimally leveled pressure. 
It also contains silicone oil which protects and lubricates elements of your gun.
It is great choice for all replicas with BlowBack system.
New formula (+20 FPS)